Endless possibilities with
TidyUrl
Shorten URLs, create bio link pages & custom QR codes. All with proper analytics of your visitors.
One Link, For Everything!
Connect with all your audiences in all social media platforms by just one unique and easy to remember link.
Don't take our word for it!
Try now and decide by yourself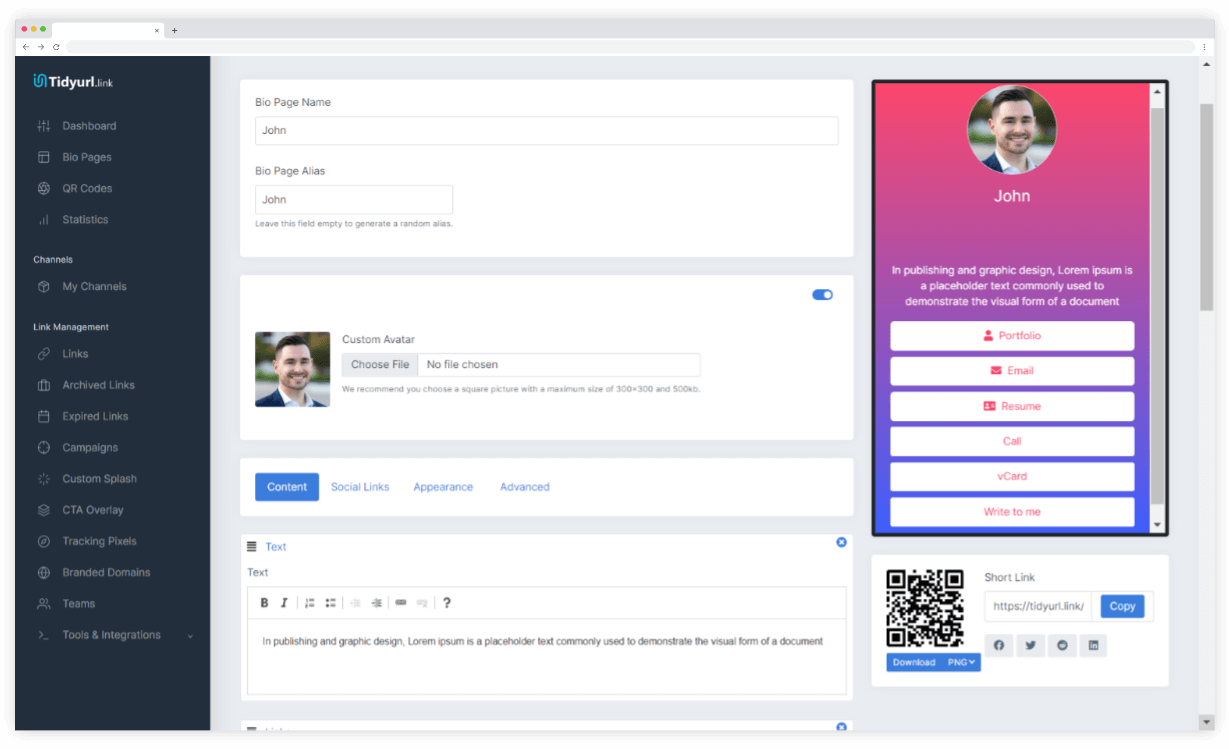 Bio Page Generator
Generate beautiful bio profiles, share a single link and monitor traffic. Add widgets and links to social media accounts and customize bio profiles with stunning colors.
Tons of Great Features and Highly Customizeable
One short link, infinite possibilities.
Create a trackable and customizable landing page and add one unique and easy to remember link to all your social network pages.

URL Shortener
Giving you the possibility to shorten a long link into short smart link that you can use to monitor clicks and optimize your marketing campaigns.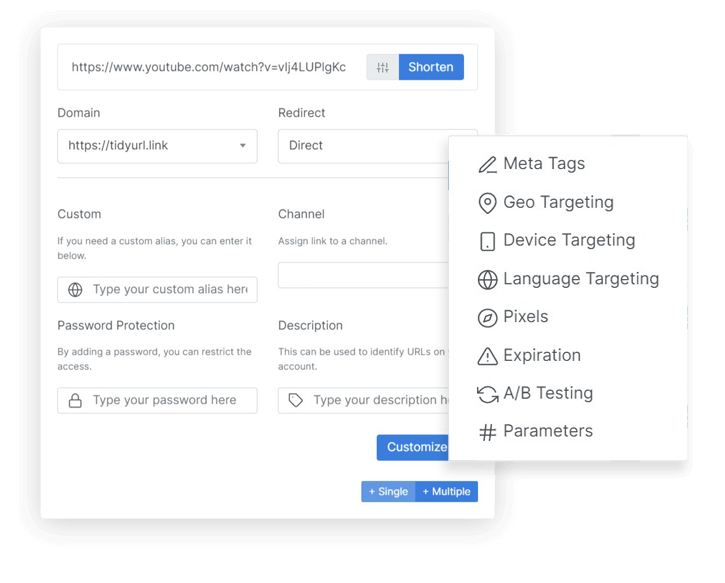 More features than you expect
QR Codes Maker
Easy to use, dynamic and customizable QR codes for your marketing campaigns. Analyze statistics and optimize your marketing strategy and increase engagement.
Start now your free plan
Our Basic and forever free plan includes features that you have to pay anywhere else.
Choose a plan the best works for you, you can always upgrade or downgrade 
We know entrepreneurs and freelancers have lots of bills to pay and that's why we have significantly lowered the price. You can compare our price with market prices. 
Pro
$60 $ 34.99 / Year
$5 $3.99
/ Month
Billed Annually
Unlimited
$96 $ 69.99 / Year
$8 $6.99
/ Month
Billed Annually
Frequently asked questions